Top Ten Favourite Books From The Last Three Years (Roughly)
Posts like this are why I have started keeping a list of books that I've read, as I can barely remember what I read last week, let alone three years ago. So I'll keep this to books that there's a good chance that I read in the last three years. Prompt from The Broke and the Bookish.
♦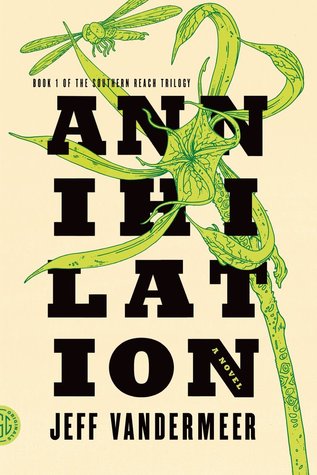 1. Annihilation – Jeff Vandermeer
Creepy, bonkers, frightening. First of the Southern Reach trilogy, but easily stands alone.
♦
2. The Long War – Terry Pratchett & Stephen Baxter
The Long Earth established the characters and the Long Earth premise, so in The Long War the story really gets going.
♦
3. The Sun King's Garden: Louis XIV, Andre Le Notre and the Creation of the Gardens of Versailles   – Ian Thompson
I might actually have read this more than three years ago, but as it kicked off my pre-Revolutionary France/Marie Antoinette/post-Revolutionary France interest, it can stand in for all the other Frenchy books I've read since. It's a very pretty book with lots of pictures and plans, and a helpful glossary.
♦
4. Under the Skin – Michel Faber
Knowing nothing about this book is the absolute best way to read it.
♦
5. The Turn of the Screw – Henry James
Totally surprised me in that 19th century books can be kind of predictable, but the ending was (for me anyway) completely unexpected.
♦
6. The Victorian House – Judith Flanders
Domestic history is always fun, especially finding out how horrifically hard and time consuming everyday tasks used to be, and feeling incredibly pleased that it no longer takes all damn day to do the laundry for example. Bill Bryson also has a similar, very good book, At Home: A Short History of Private Life.
♦
7. The Coat Route: Craft, Luxury, and Obsession on the Trail of a $50,000 Coat – Meg Lukens Noonan
Very readable, a quick canter through the dying world of bespoke clothing, with each chapter examining one element in the creation of a real, totally existing and not just made up or exaggerated, coat which cost $50,000. By the end of the book, 50,000 doesn't seem that much oddly.
♦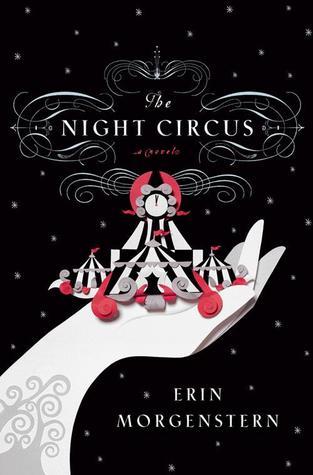 8. The Night Circus – Erin Morgenstern
I can't believe I nearly forgot The Night Circus, but I think it just sneaks in within the three year time frame. Everyone I know who has read this book, loves it. And all those people like completely different genres, so The Night Circus may be the only universal book I've ever come across.
♦
9. Raising Steam – Terry Pratchett
Discworld books are always fun, and I think the Moist von Lipwig story arc (Going Postal, Making Money, Raising Steam) is getting stronger as it progresses. Plus, I like the goblins and love how Pratchett finds a niche for every kind of person, that everyone has something that they're good at.
♦
10. Unnatural Habits – Kerry Greenwood
I always enjoy Phryne Fisher books, but this one was a particular favourite. There's some quite horrifying details about the Magdalen laundry for 'fallen women', places which depressingly actually existed, all tied up with a more convoluted than average plot. It's also longer than the average Phryne novel, which I liked as they're usually over too quickly.
♦