Top Ten Books From My Childhood (Possibly Into Early Teenage Years) That I Would Like to Revisit
Top Ten Tuesday prompt from the Broke and the Bookish as usual.
♠
1. Rowan of Rin – Emily Rodda
Mentioned the week before last, Rowan of Rin was one of my favourite books in late primary school/early high school. The sequels weren't great though.
♥
2. Over Sea, Under Stone – Susan Cooper
One of those series that I know that I have read and enjoyed, but remember practically nothing about.
♥
3. Pagan's Crusade – Catherine Jinks
This book was hysterical when I first read it. The sequels weren't bad, but Pagan's Crusade actually made me laugh out loud and very, very few books do that (not intentionally anyway).
♥
4. Bottersnikes and Gumbles – S.A. Wakefield (illustrated by Desmond Digby)
I had one of these books (no idea which one) and I loved it. Then I grew up and got old and the book got donated. Secondhand copies are now ridiculously expensive, way to not think it through, past me.
♥
5. All That Katy Did – Susan Coolidge
You can refer to it as the 'Carr Family series' all you want Goodreads. The omnibus that my mum gave me which she was given as a kid is called 'All That Katy Did' and that's an end to it as far as I'm concerned.
♥
6. The Little White Horse – Elizabeth Goudge
Another hand-me-down from my mum, this book isn't without issues but if there is anything nicer than a tin of sugar biscuits being left beside your bed as a welcoming present, I don't know what it is.
♥
7. The Twits – Roald Dahl
This was totally my favourite Roald Dahl book and I don't care what that says about me.
♥
8. The Water Tower – Gary Crew (illustrated by Steven Woolman)
Creeped me and the rest of the class out something rotten in primary school.
♥
9. The Bromeliad Trilogy – Terry Pratchett
This series was my gateway to the Discworld series, for which I will always be grateful.
♥
10. Puzzle books that I never bothered to solve: The Eleventh Hour  – Graeme Base & Untitled  – Kit Williams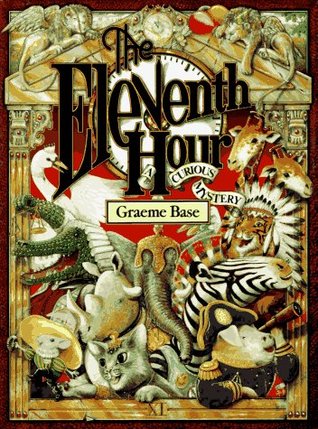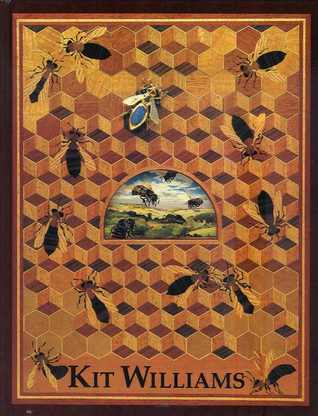 What can I say, I was a lazy kid. The pictures were beautiful and the stories were great, but I just never got the urge to solve the mysteries.
♥