Top Ten Books I've Read So Far in 2015
In no particular order. Prompt from The Broke and the Bookish.
♥
1. Burial Rites – Hannah Kent
Beautifully written, well researched historical fiction. Review here.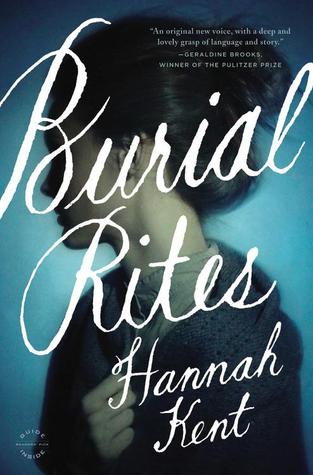 ♥
2. Unnatural Habits – Kerry Greenwood
Slightly cheating as this was a re-read, but I think this might be my favourite Phryne Fisher book.
♥
3. A Vision of Fire – Gillian Anderson & Jeff Rovin
Surprisingly good, and I'm definitely looking forward to the sequel due at the end of the year.
♥
4. Life After Life – Kate Atkinson
I love the structure of the book and the writing is wonderful.
♥
5. Where Song Began: Australia's Birds and How They Changed the World – Tim Low
I keep spewing random bird facts whenever Australian birds are even tangentially related to the conversation. Review here.
♥
6. The Fictional Woman – Tara Moss
An important reminder of why the world still needs feminism. Review here.
♥
7. Year of Wonders: A Novel of the Plague – Geraldine Brooks
This one also surprised me, the blurb makes it sound like some appalling historical romance, but it is so much better than that. Review here.
♥
8. The Paper Garden: Mrs Delany Begins Her Life's Work at 72 – Molly Peacock
An examination of Mrs Mary Delany's life (born 1700) and her beautiful paper flower collages, interspersed with the author's memoirs.
♥
9. Consuming Passions: Leisure and Pleasure in Victorian Britain – Judith Flanders
Tourism as we know it began in Victorian Britain, along with train travel, trips to the seaside, concerts performed by professional musicians and other nowadays commonplace leisure activities.
♥
10. The Crimson Petal and the White – Michel Faber
I haven't quite finished reading this yet, but it's incredibly readable even though it is more than 800 pages long.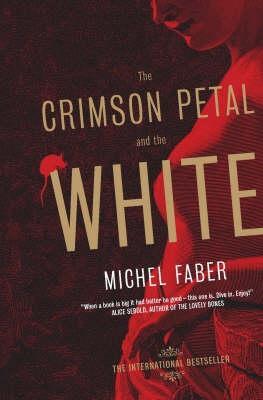 ♥