Top Ten Fairytale Retellings
This week's Top Ten Tuesday is all about favourite fairytales. I realised in the course of making this list that I haven't read many retellings, so I have included television shows as well. Top Ten Tuesday prompt from The Broke and the Bookish.
♠
Book Based Retellings That I Have Read:
1. Bitter Greens – Kate Forsyth
(Fairytale: Rapunzel)
I have given this one a bit of a hammering before (see here), but overall I did enjoy the concept.
♠
2. The Bloody Chamber – Angela Carter
(Fairytale: Many of the most well known)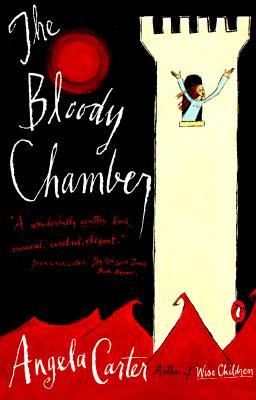 This short story collection puts a twist on a number of different fairytales, but my favourite interpretations were Bluebeard, Sleeping Beauty and the two on Red Riding Hood.
♠
3. The Black Swan – Mercedes Lackey
(Fairytale: The Swan Princess/Swan Lake)
I've also given this one a pasting (here), but the retelling is good right up to the whole unpunished rapist bit. It is also has lovely cover art.
♠
4. 'The Forest' – Kim Wilkins in Dreaming Again (ed. Jack Dann)
(Fairytale: Hansel and Gretel)
That witch has so much… Why must she eat you as well?
"It only struck me recently that the scariest thing about Hansel and Gretel isn't the witch, but the idea that your parents might abandon you in the woods, It got me thinking about generational conflict and what forms it takes, about cashed-up boomers so freaked out about their own immediate security that they're eating the future" – Kim Wilkins in the 'Afterword'.
♠
5. Ella Enchanted – Gail Carson Levine
(Fairytale: Cinderella)
The 'gift' of obedience is exactly the kind of backhanded honour that you'd expect from a traditional fairytale, it's actually surprising that there isn't a fairytale where it appears. I guess obedience in a girl was just expected back in the day and didn't even need to be pointed out. Read the book, skip the movie.
♠
Television Retellings
(Fairytale: Many of the most well known, particularly in the first season)
(left to right: Red Riding Hood, the Evil Queen, Snow White, Emma Swan, Prince Charming, Belle and Rumpelstiltskin)
Basic synopsis is that fairytale characters are real and have been cursed to the 'real world' with no memory of who they once were.
♠
7. Grimm
(Fairytale: Many of the most well known, particularly in the early seasons)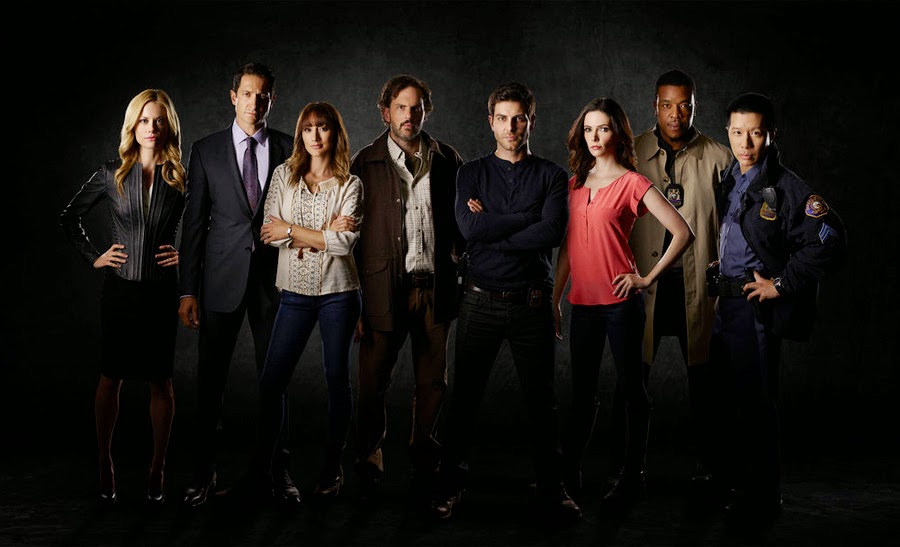 Monster of the week, with many of the early episodes featuring twists on fairytales such as Red Riding Hood.
♠
8. Grim Tales
(Fairytale: Lesser known Grimm tales)
Rik Mayall narrates the lesser known Grimm fairytales, accompanied with odd little animations. They are available to watch on YouTube.
♠
(Fairytale: Lesser known European tales)
Lesser known European fairytales, this time narrated by John Hurt, accompanied by some now famous actors (Sean Bean, Jane Horrocks and Miranda Richardson among others) and puppets by Jim Henson's studio. Also available on YouTube.
♠
A Book Based Retelling That I'd Like To Read:
10. Cinder – Marissa Meyer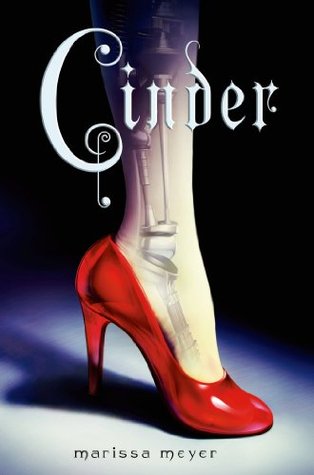 ♠